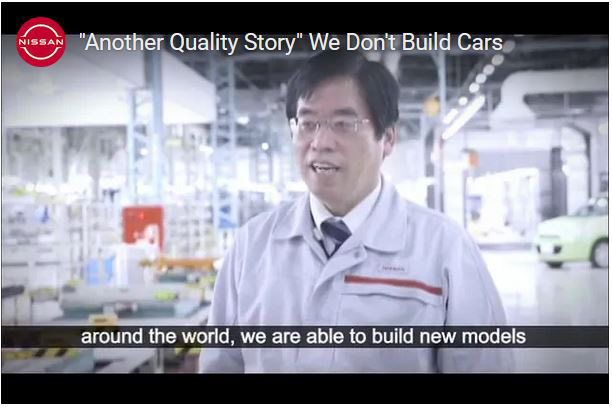 Electric appliances, mobile phones, processed foods, luxury goods... Day and night, thousands of things are built in factories around the world. But Nissan has one factory that doesn't build anything. It's called the "Global Production Engineering Center." GPEC.
Nissan has a set of standards we call the "Nissan Integrated Manufacturing System." The master was created at here at GPEC. We develop the optimum manufacturing process, and by transferring that knowledge to each plant around the world, we are able to build new models fast and efficiently.
In other words, at GPEC they don't build cars, they create the "know-how" necessary to build cars, instead.Before GPEC was established in 2007, a new model launched in Japan could take several years before it was ready for the market in Thailand. Now, people from plants all over the world come to train at GPEC, and take the knowledge they gain back with them to their production base.
GPEC has already accepted 330 people from 9 countries for personnel training. Through this program, they learn the skills needed to make new models.GPEC's job is to provide the basis for producing high-quality vehicles in optimal conditions.To achieve that, we believe that it is very important to train people sent from each production base, and implant our DNA, the "Nissan Way", throughout the world.
They might not actually build cars at GPEC, but the personnel who come to train here take away with them the secrets needed to build Nissan's vehicles to the same exacting standards all around the world.