Skill and knowledge of Takumi (craftsmen) for future car development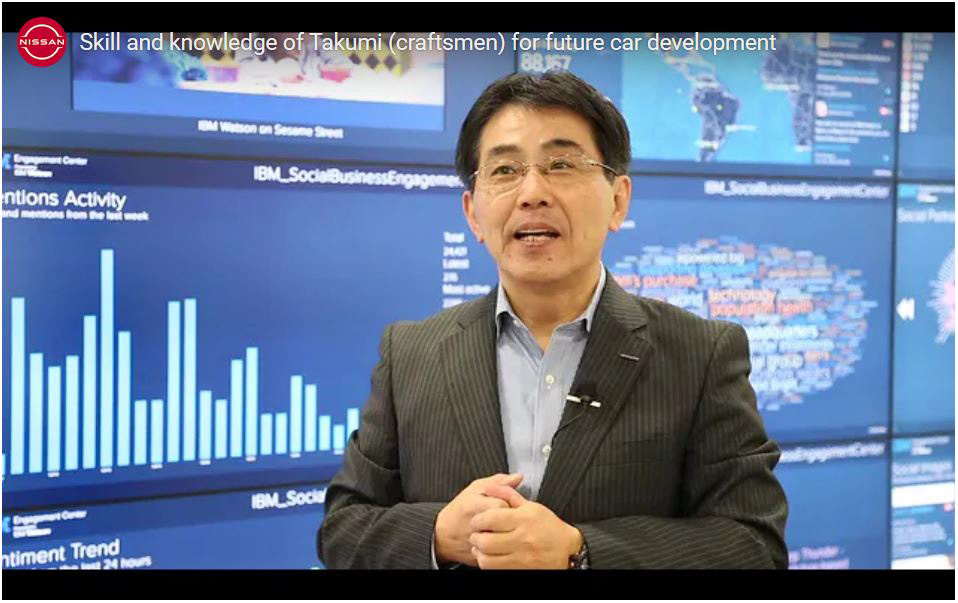 Skill and knowledge of Takumi (craftsmen) for future car development
Nissan has technical experts called expert leaders in various areas of vehicle development.
They are extremely skilled Takumi (craftsmen), and the quality gatekeepers responsible for each area.
Expert leaders who evaluate marketability are striving to understand customers every day.
Customer understanding is knowing the sufferings and pleasures of people and the background of their lives.
They search for the true needs by Face to Face Communication and analysis of big data.
This is all done in order to provide customers with joy and excitement.