Passing on technical service to the next generation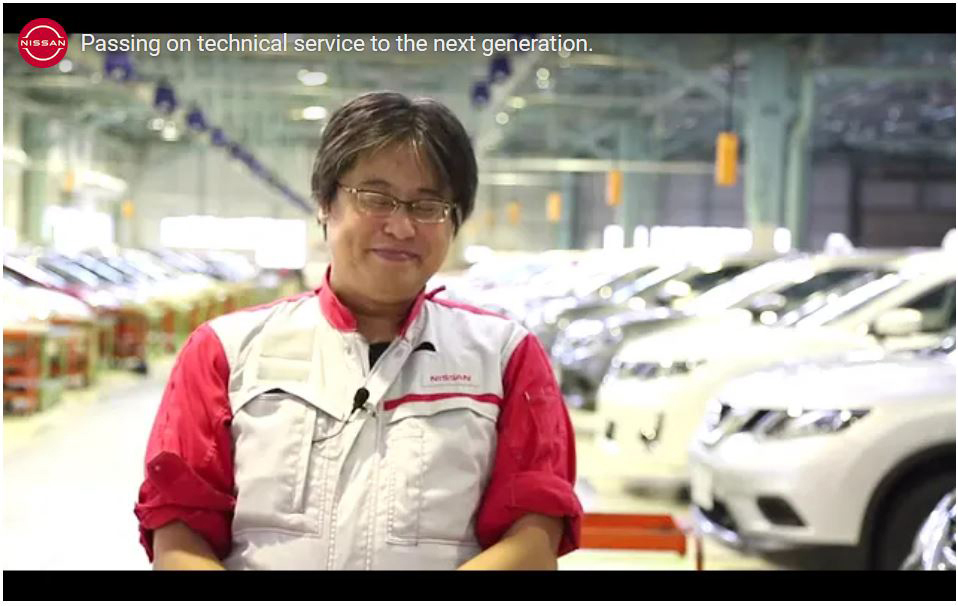 Passing on technical service to the next generation
Technical Staff (Vehicle Mechanics) handle customers' vehicles at dealerships every day.
A great amount of knowledge and technical skill is necessary to repair and maintain vehicles.
A trainer has an important role to build a trainee's service technique from the ground up, and to improve it continuously.
One part of the training includes an internal service contest, which covers technical ability and customer handling. It also encourages a friendly competition among the Technical Staff.
Those that receive the training are committed to gaining knowledge, including the study of technology.
Their never-ending desire to improve is at the heart of Nissan service quality.
The quality improvement mindset that has been handed down is certainly alive in Nissan's service field.