PROFILE
In 1933, Nissan Motor Co., Ltd. was established in Yokohama, Japan as an automobile manufacturing company. Launched in 1935 as the first mass production plant in Japan, the Yokohama Plant was designed to incorporate the whole vehicle production process, from parts manufacturing to final vehicle assembly.
Today, the plant produces important automotive components, such as engines, electric motors, and suspension parts in three facilities covering approximately 540,000 square meters. To maintain efficiencies and quality output, the plant utilizes the Alliance Production Way (APW), which uses a robust quality control system to monitor throughout the production process.
Since its establishment, the Yokohama Plant team and operations continues to utilize Nissan's pioneering spirit to deliver reliable and exciting vehicles to customers.
DATA
Area:
approx. 537,000 m² (including space for employee wellness facilities)
Employees:
As of June 1, 2021: approx. 3,300
Production Capacity:
approx. 470,000 vehicles/year (excluding overtime and holiday operation)
Items Produced:
engine units (VK, VR, MR, KR)
Motor units (EM47, HM34, RM31)
Machined/welded suspension parts, aluminum cast parts, machined axle parts, catalyst parts, forged parts
The Guest Hall was certified as a historical building by Yokohama City in 2002, as "Nissan Motor Co., Ltd. Yokohama No. 1 Building (former head office building) Inside the building, you can learn about the history of Nissan, see the Engine Museum - which displays the engines of the past, as well as engine and motor technology exhibits - and see how cars and engines are built.
Opening Hours
Opening Hours:
10:00-16:00 (last entry 15:30)
Entry cost:
Free
Reservations:
The Guest hall is open to the public, for groups of 10 or more, please contact the Guest Hall before your visit.
A reservation through this Home Page is necessary if you wish to attend the plant tour.
Closed days:
Saturdays, Sundays, Golden Week, Summer Holidays, End of year holidays.
Plant tours are conducted every Monday~Friday. Please inquire in advance.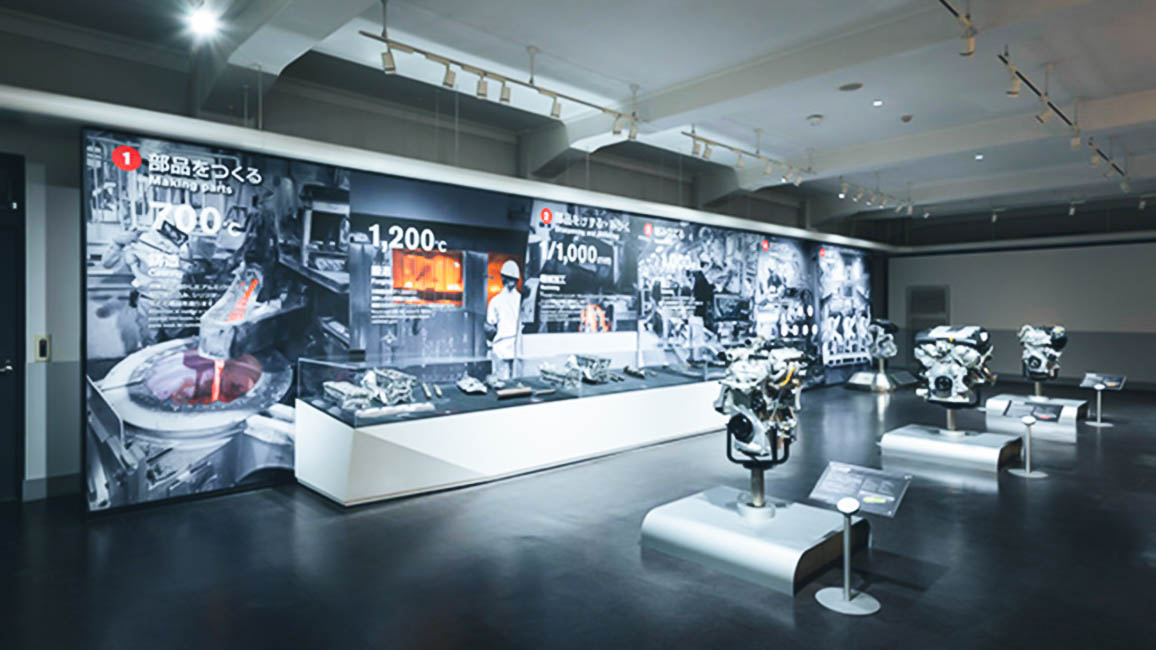 Entry is not permitted to the following:
People with a fever, fatigue or physically unwell.
Points to note *please read carefully
In the unlikely event that a case of suspected infection occurs during the visit, we will take action based on the guidance of the health department.
(We may be required to provide personal information to public institutions when necessary.)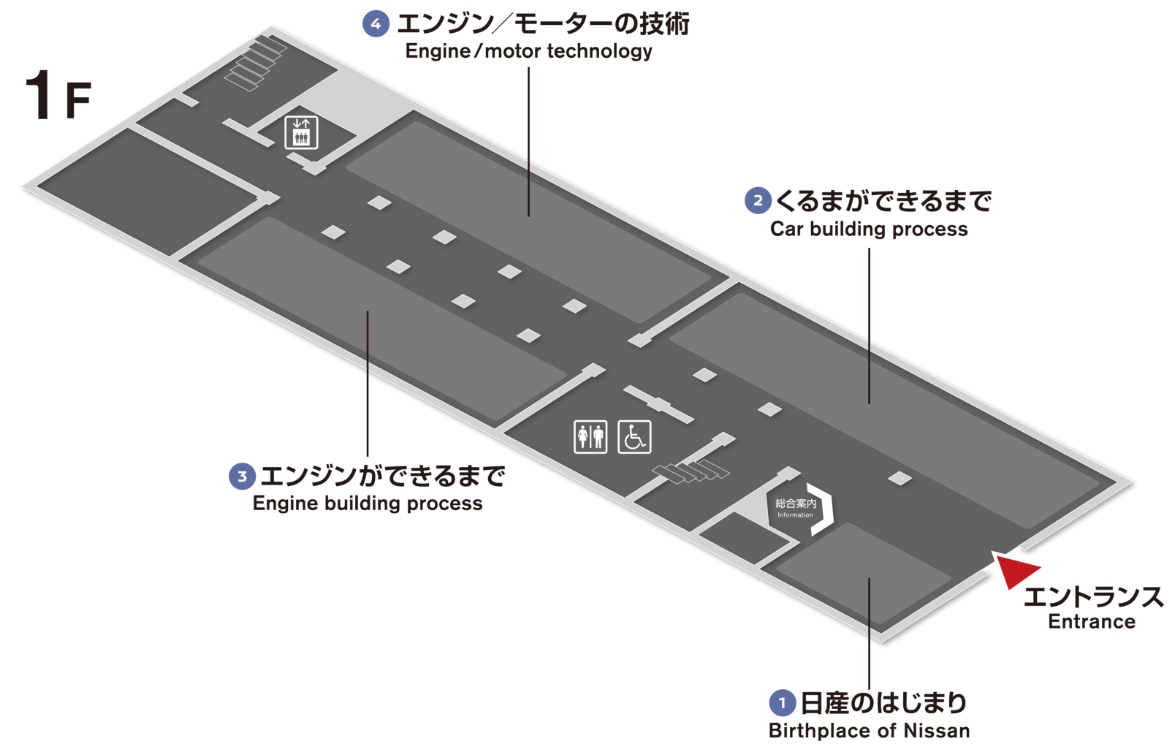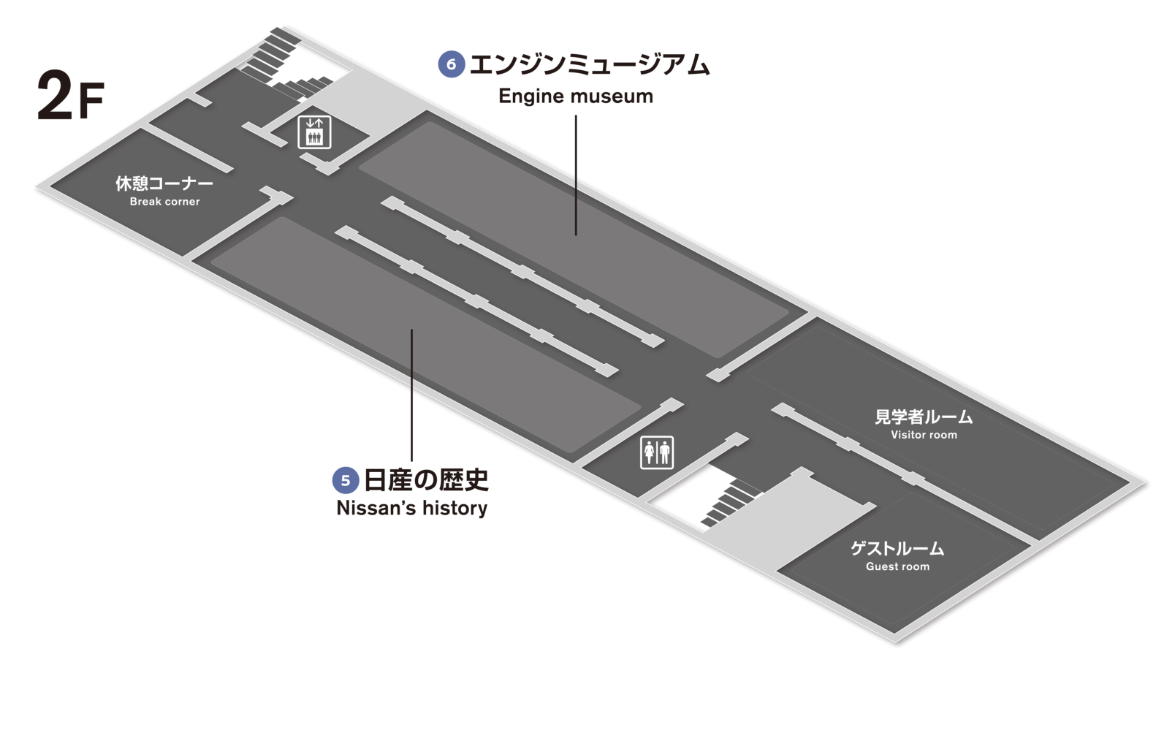 6

Engine Museum

Engines and motors built with the latest and greatest techniques and technologies are on display.
Engine Display

Engine Display

28 engines that have played an instrumental role in the history of Nissan's engine development are introduced in six groups, including the Type 7 engine manufactured in 1935 when the Yokohama plant was founded, as well as other engines from previous generations and engines that have been used in racing.
①Sustaining the dream: Engines from Nissan's early days to the postwar reconstruction period. This includes the Type 7 engine produced in 1935, when the Yokohama plant began operations.
②Underpinned by legends: Engines from the 1960s and 1970s, when fully-fledged motorization began in Japan. This includes the A10 engine of the first-generation Sunny, a pioneering mass-market car.
③Aiming for the top: The engines of the 1980s and 1990s, when Japan's automobile industry grew alongside the competition and finally aspired to be world-beating.
④Looking to the future: The engines of the era that boldly challenged and overcame exhaust countermeasures.
⑤Strong and supple: Environmentally friendly, economical diesel engines.
⑥Shaving off time: Racing engines in the global limelight.

Award Corner

Award Corner

Nissan has been providing its customers with the world's top level engines.
As a testament to this, the VQ engine has been selected as one of the 10 Best Engines by Ward's for 14 consecutive years and 15 times in total. In commemoration of this achievement, the VQ engine and related materials can be viewed at the Awards Corner.
Leaflet/Exhibit List
・Leaflet PDF (1.4MB)
・List of engines exhibited PDF (Japanese) (59KB)
・List of engines exhibited PDF (English) (28KB)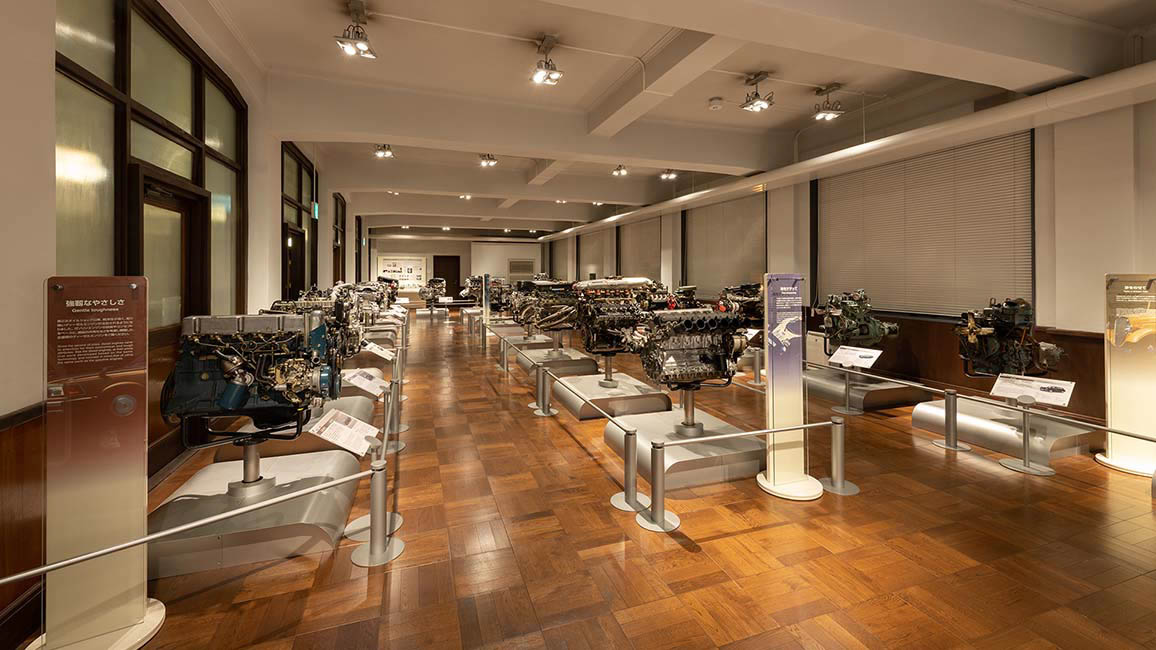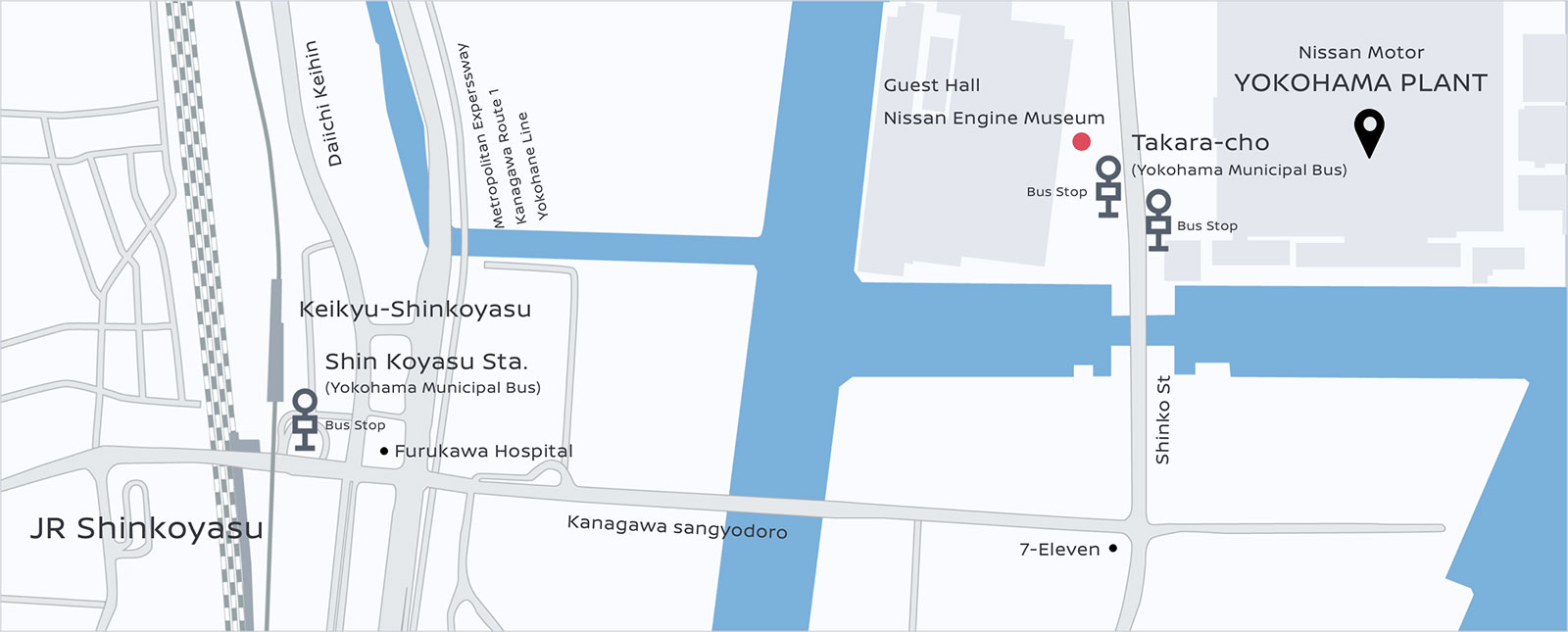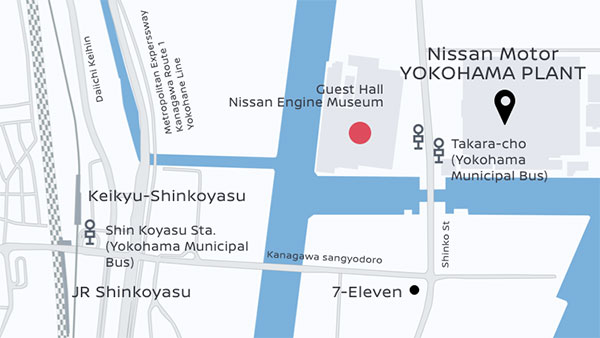 ADDRESS

2, Takara-cho, Kanagawa-ku, Yokohama-shi,
Kanagawa 220-8623

ACCESS

By train

Get off at Shin-Koyasu Station on JR or Keikyū Shinkoyasu Station on the Keihin Kyuko Line, and walk about 17 min. along the road Kanagawa Sangyodoro.

Or take a route 19 city bus For Shin-Koyasu Ekimae (via. Takaracho) or For Namamugi (via Takaracho) from Shin-Koyasu Ekimae, get off at the Takaracho bus stop, and walk about 1 min. to the Yokohama Plant Guest Hall.

See the City of Yokohama Transportation Bureau's website for details.

Click

here

for timetable.

By car

When heading toward Tokyo
2min. from the Koyasu turn off on the Metropolitan Expressway.

When heading away from Tokyo
2min. from the Moriyacho turn off on the Metropolitan Expressway.

REQUESTS

1) Inquiries regarding plant tours
Yokohama Plant Guest Hall, Nissan Motor Co., Ltd.
+81 (0)45-461-7090

2) Inquiries regarding the plant
Yokohama Plant, Nissan Motor Co., Ltd.
Human Resources and Administration Department
General Affairs Section
+81 (0)45-461-7304
FOR DOMESTIC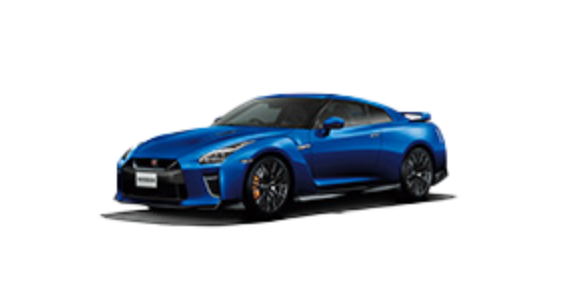 NISSAN GT-R(VR Engine)
Renewed October 2021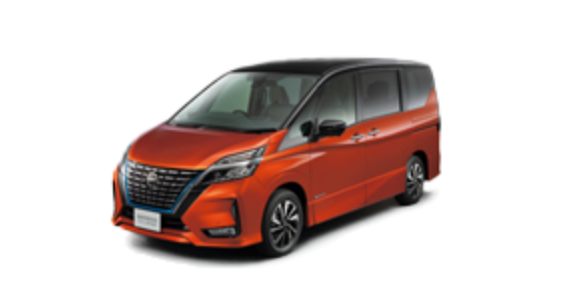 SERENA (MR Engine)
Renewed October 2021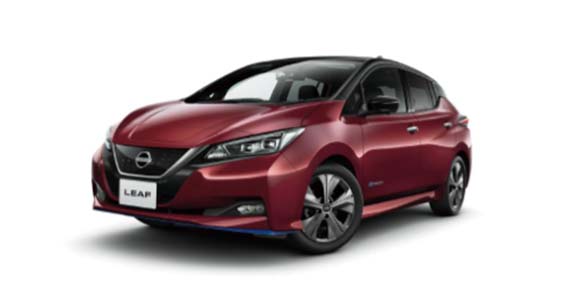 NISSAN LEAF(EM57 Motor)
Renewed October 2021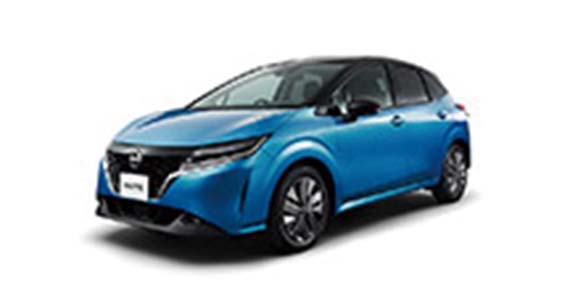 NOTE e-power(EM47 Motor)
Renewed October 2021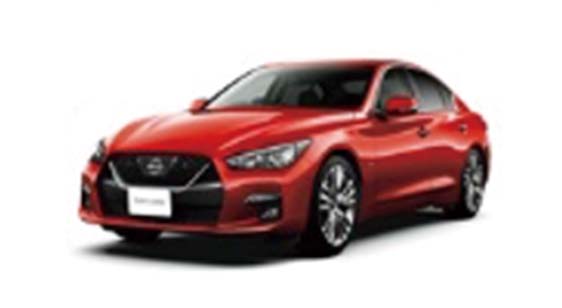 SKYLINE Hybrid(HM34 Motor)
Renewed October 2021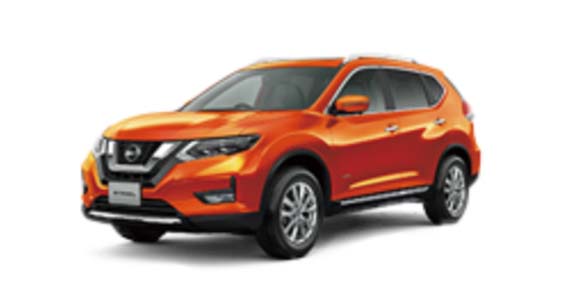 XTRAIL Hybrid (RM21 Motor)
Renewed October 2021
FOR OVERSEAS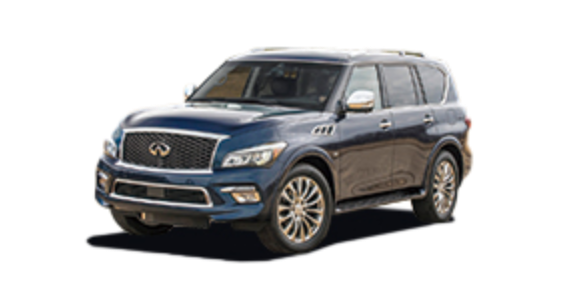 INFINITI QX80(VK Engine)
Renewed October 2021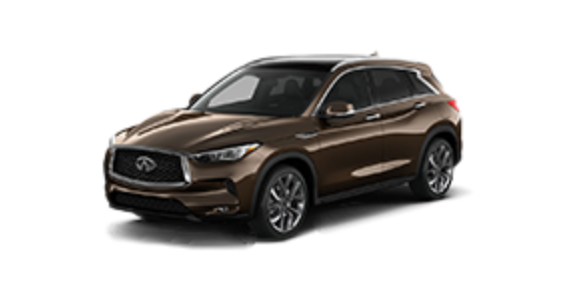 INFINITI QX50(KR Engine)
Renewed October 2021
1933
Established in Yokohama City as Automobile Manufacturing Co.
In 1934, The company name was changed to Nissan Motor Co.
1935
Yokohama Plant Assembly No. 1 (DATSUN Model 14) goes off-line
Start operations as Japan's first integrated automobile production plant
1956
Installed Japan's first transfer machine for engine processing.
1965
With the completion of the Zama Plant, the Yokohama Plant became a specialized plant for the production of engines, suspensions and other units
1968
Headquarters moved to Higashi-Ginza, Tokyo
1977
Catalyst manufacturing plant begins operations
1982
Completion of Kurihama Plant due to increased engine production
1986
Completed casting plant for aluminum parts
1992
Installed one of the world's largest 8,000-ton forging press lines
1997
Achieved cumulative engine production of 30 million units
Received the TPM Special Award from the Japan Plant Maintenance Association
1998
Start production of YD direct injection diesel engines
Acquired ISO9002 (quality assurance) and ISO 14001 (environmental management) certification
Start production of QR engines for the new PRIMERA
FTL (Flexible Transfer Line) using high-speed machining center begins operation.
Start production of VK type engine for the new CIMA
2001
Start production of Japan's first aluminum welded structure suspension members for the new SKYLINE
2002
Stopped production at Kurihama Plant and consolidated production to Yokohama Plant
Achieved 98.9% recycling rate of production waste
2003
Completion of Guest Hall and Engine Museum (now Engine Museum)
Received Kanagawa Prefecture Community Symbiosis Factory Award
2004
Start of production of MR engines for the new LAFESTA
Received "Environmental Conservation Activity Award" from Yokohama City
2006
Awarded "Yokohama is G30" action promotion business by Yokohama City
2007
Start production of VR type engine for new NISSAN GT-R
The Guest Hall building and its collection are certified as a Heritage of Industrial Modernization by the Ministry of Economy, Trade and Industry
2010
Start of production of motors for electric vehicles and hybrid vehicles
The number of visitors to the Guest Hall reached 100,000 since it opened
2017
Start production of the world's first mass-produced variable compression ratio KR engine
View more
12

Summer vacation is just around the corner!

A Celebration-the production volume of 40 million engines!

In Yokohama Plant we have been manufacturing exceed 40 million engines since we started operating as a mass consistent production plant of vehicles in 1935.

This memorable 40 millionth engine will be displayed at the Guest Hall once it gets ready.
Please look forward to it!

This year is a special one as Nissan has been founded for 90 years.

Yokohama Plant Guest Hall is located in Ichigokan (the 1st building) of the headquarter in those days when Nissan was first established, and you can see the history of Nissan as well as engines from successive series to the latest ones.

We are looking forward to your visit.

August 22, 2023

11

Summer vacation is just around the corner!

The season when the sun shines has come again this year!

We have planed a special tour which can enjoy with family members during the summer vacation of elementary schools.

We will give the booklets which you can learn about engines to those elementary school students who visit our Yokohama Guest Hall from July 17 to August 10♪

Why don't you research about engines an motors during the Summer vacation?
Looking forward to your visit.

June 30, 2023

10

Start displaying GT-R Premium edition T-spec (2024 model)

At Yokohama Plant Guest Hall we are displaying GT-R Premium edition T-spec (2024 model) replaced Fairlady Z!
We feel that it emanates new charm and power as the design has been changed.
Please visit Yokohama Guest Hall.

09

The display of "How a car is manufactured" has renewed!

At Yokohama Plant, which is for Power Train, we are currently manufacturing engines for our new models of X-TRAIL.
In accordance with it, we have exchanged our display, "How a car is manufactured", to X-TRAIL versions.
You can spend time at our Guest Hall observing the display of the procedures until the completion of a car.
Please visit our Guest Hall at Yokohama Plant.

08

We have a new exhibition car on display♪

If you notice it, it's already March... It's almost spring. Flowers that feel spring are beginning to bloom at the Yokohama Plant guest hall. Kawazu cherry blossoms are in bloom alongside on the street near here, and various flowers are in bloom on the plant tour course. Please enjoy them when you visit the Yokohama plant!

The new model of Fairlady Z has newly come into our exhibition cars for a limited time!
You can find its special paint color, "Seiran Blue", only at Yokohama Plant guest hall.
That's looks amazing, and it makes us feel so excited everyday.
Please take this opportunity to visit us.

07

Flowers that feel spring♪

If you notice it, it's already March... It's almost spring. Flowers that feel spring are beginning to bloom at the Yokohama Plant guest hall. Kawazu cherry blossoms are in bloom alongside on the street near here, and various flowers are in bloom on the plant tour course. Please enjoy them when you visit the Yokohama plant!

06

Halloween and Flowers!

Halloween coming soon!
The flower bed at the entrance of the factory has been redecorated!
Pretty decorations and beautiful flowers will welcome you all. We hope you enjoy it!
Please take a look when you visit the Yokohama Plant.

05

NISSAN ARIYA right in front of you…!?

"AR SCOPE ARIYA" has been installed at the Yokohama Plant to allow visitors to experience the technology installed in the ARIYA.♪
You can experience it with the tablet installed.
We hope that everyone will try it out.

04

Aiming to create an attractive plant

A flower bed has been created at the main gate of the Guest Hall.
The spring flowers are in full bloom and are soothing to look at.
The Yokohama Plant is engaged in beautification activities with the hope of showing visitors how attractive here.
Please check it out on your next visit.

03

The company's new logo has been created!

The vending machine for Nissan goods in the Guest Hall features the new logo.
The vending machine is now selling Tomica GT-R mini cars and cute Nissan Bear Mascot.
How about picking one up as a souvenir?

02

Getting into the Christmas Spirit

Christmas decorations have been up at the Yokohama Plant since December.
This year, there are also cute decorations at the entrance of the Guest Hall...☆☆+.
This is a limited time offer, so please take this opportunity to visit the Yokohama Plant.

01

The famous "Oi Ocha" paid us a visit

A collaboration video with Ito-En has been released, as part of the Onigiri Action.
The video is about 3 minutes long, so please watch it when you have time.
https://fb.watch/1p-ZrQ8F6V/
LATEST EVENT INFORMATION
There are no events currently scheduled. We will update and inform you of future events here.