From Nissan South America to Dubai
Diego Dacal - Deputy General Manager, Consumer Experience
Diego joined Nissan to coordinate precision marketing in South America, and then shifted to consumer experience. In December 2021, he began working as a consumer experience manager in Dubai where he focuses on Africa, Middle East, India and Oceania.
Diego says, "I feel like a global citizen. Since 2015, I had wanted to live in Dubai. Last year, I had a career talk with my manager, and we discussed what my next steps in Nissan could be. A few weeks later, an opportunity came here and with the support of many people at Nissan South America, we made it happen."
Diego's experience reflects Nissan's effort to empower its employees and give them opportunities that suit their interests and growth.
He adds, "My home now is Dubai. It's a very different reality from the one I had in Brazil because expatriates make up 80% of the population. Living in Dubai is just like how I dreamed. It's exciting to be in such a diverse and multicultural environment full of people with inspiring backgrounds. I like it so much I've decided to start learning Arabic, which is very difficult but also fun. One of the biggest dreams I had when I moved to Dubai was to be able to explore a new part of the world. In a little over 18 months, I've managed to visit more than 10 countries.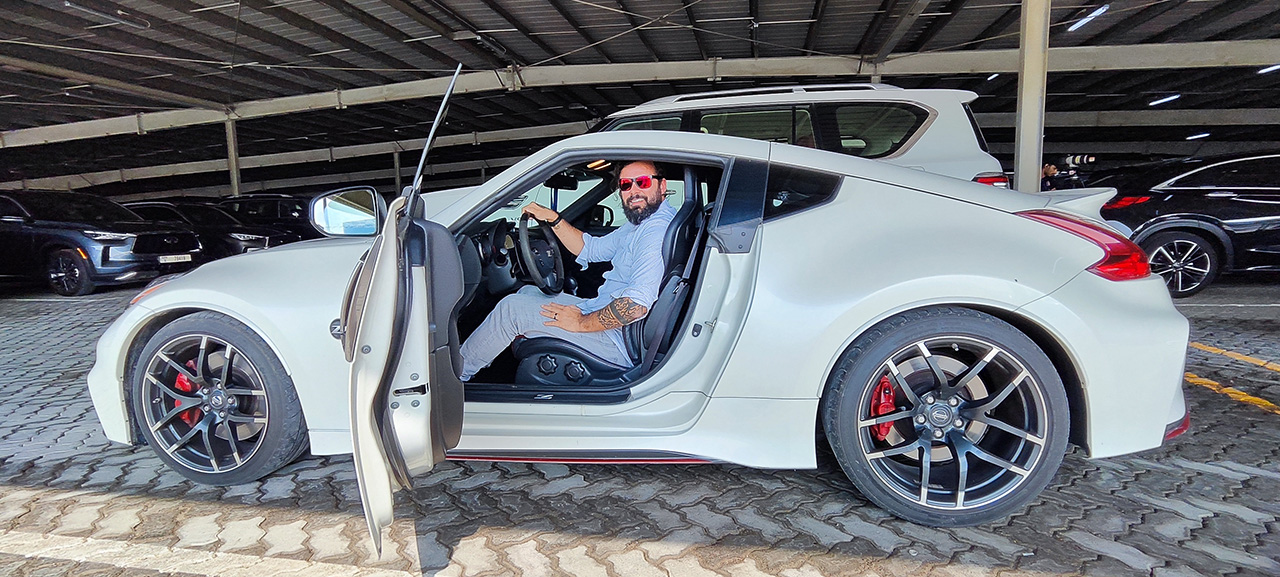 Thinking about consumer experience in another region has a lot to do with understanding the culture and the consumer's buying journey, as well as exploring their options, how they maintain their car and what motivates them to buy again. I had faced a similar challenge at Nissan South America as Argentina, Brazil, Chile and Peru can be very different culturally, and it was my first time working in a regional position. Each market is unique with different challenges, but I look for synergies among them to support their development under a single Nissan customer-centric vision."
Currently we're also improving our relationship with the Africa, Middle East, India and Oceania teams in Paris, and starting to collaborate even more. It's been very interesting to learn what Nissan Automotive Europe (NAE) has done and apply it to the markets I now manage in Dubai.
Nissan South America is proud of its Employees First mantra, which consists of putting employees at the heart of the company. This is accompanied by its Nissan Way culture, which emphasizes to employees that power comes from inside. Nissan empowers employees through the creation of a collaborative and innovative work environment.
When asked how the Nissan Way culture has empowered him, Diego replies, "I always saw the positive side of our company, the responsibility and respect for each and every employee. I believe that much of how I feel is due to our leadership and its desire to produce cultural changes and build values through the Nissan Way."
For Nissan South America, it's vital to understand the needs and interests of its employees to contribute to their development and growth within the company. Since FY2017, more than 20 South American employees have filled key positions in other locations. And it's thanks to the Nissan Way that the region has become a source of global talent.